Al- Fatihah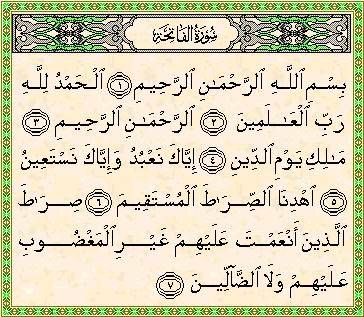 Yang Dipertuan Besar Negeri Sembilan mangkat
27/12/2008 1:01pm

SEREMBAN 27 Dis. - Yang Dipertuan Besar Negeri Sembilan, Tunku Jaafar Tuanku Abdul Rahman mangkat di Hospital Tuanku Jaafar di sini pagi ini.

Almarhum sebelum itu dimasukkan ke hospital tersebut setelah mengadu sakit dada.

Ketika ini jenazah masih lagi berada di Hospital Tuanku Jaafar dan akan dibawa ke Istana Hinggap Seremban.

Difahamkan jenazah almarhum akan dikebumikan esok.
NS ruler Tuanku Ja'afar dies
Dec 27, 08 2:05pm
Negeri Sembilan ruler Tuanku Ja'afar Tuanku Abdul Rahman, who served as the nation's 10th Agong from 1994 to 1999, died at about 11.45 this morning. He was 86 years old.
Negri ruler and former Agong Tuanku Ja'afar dies (updated)

SEREMBAN: Negri Sembilan Yang diPertuan Besar Tuanku Ja'afar Tuanku Abdul Rahman, who was the nation's 10th Yang diPertuan Agong from 1994 to 1999, died at about 11.45am Saturday. He was 86 years old.

State Secretary Datuk Norzam Mohd Nor confirmed this at a press conference at the Tuanku Ja'afar Hospital here.

Tuanku Ja'afar had earlier complained of dizziness and chest discomfort.

"The hospital was contacted and two senior consultants, Datuk Dr Tarmizi Thayaparan and Datuk Dr K. Sree Raman, rushed to the Istana Hinggap here to attend to Tuanku," Norzam told a special news conference to announce the demise at the hospital's VIP room.

Also present at the news conference were Negeri Sembilan police chief Datuk Osman Salleh, State Director of Health Dr Zainal Arifin Omar and members of the royal family, according to a Bernama report.

Norzam said the two specialists arrived at Istana Hinggap at 8.25am and found Tuanku Ja'afar to be too weak but conscious and they advised that he be taken immediately to hospital.

"Tuanku was rushed to the Tuanku Ja'afar Hospital and admitted to the Intensive Care Unit (ICU) and was administered emergency treatment.

"I wish to state here that Tuanku Ja'afar passed away at 11.45am at the Tuanku Ja'afar Hospital," he said, Bernama reported. Norzam said Tuanku Ja'afar's remains would be taken to the Istana Besar Seri Menanti in Kuala Pilah for the lying-in-state ceremony before being laid to rest after the asar prayers on Monday.

He also said that this was to allow for the return of Tuanku Ja'afar's children who were abroad.

Norzam said Tuanku Ja'afar's remains would be placed in the Balairong Seri (Throne Room) of the Istana Besar Seri Menanti to enable members of the royalty, leaders and the public to pay their last respects.

He said the state had declared 40 days of mourning from Saturday and all official government functions over the next seven days have been postponed.

"All government offices and buildings must fly the state flag at half-mast for the 40 days. During the mourning period, all male government employees must wear the songkok bearing a white band while the female employees are required to wear a white band on a sleeve.

"All entertainment outlets must also postpone all their activities over the next seven days from today," he said, according to the Bernama report. Norzam said Menteri Besar Datuk Seri Mohamad Hasan, who is on holiday in London, was expected back at 10am Sunday.

Distinguished service
Born in 1922, Tuanku Ja'afar studied at Malay College Kuala Kangsar before graduating from the University of Nottingham. He then attended Balliol College in Oxford.

During the Japanese occupation, he served at the Seremban Land Office and as district officer of Rembau from 1946 to 1947. Upon his return from Britain in 1952, he held several posts in the civil service.

In 1957, he took up a special course for diplomatic services in London and was appointed Charge d' Affaires in Washington DC, then as First Secretary with the Permanent Mission to the United Nations in New York, and later was Consular and Deputy High Commissioner at the High Commission of Malaya in London.

Tuanku Ja'afar was later appointed the Malaysian Ambassador to Egypt and then High Commissioner to Nigeria and Ghana.

He was recalled by the Negri Sembilan state government after the death of his brother Tuanku Munawir, the state ruler, and was appointed Ruler in 1967.

Tuanku Ja'afar was the 10th Yang diPertuan Agong of Malaysia.

He leaves behind wife Tuanku Najihah Tunku Besar Burhanuddin, three sons and three daughters.
Special profile on Tuanku Ja'afar's 86th birthday: Reminiscing royal