Just now i went to Watch Shop.. I saw the big promotion oh wow 70% for the Everlast L-110 M
This watch is not the new arrival stock. Maybe already in market around 1 year. Maybe.. But the design very nice..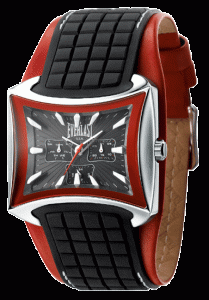 Wow very nice…. The price after Discount 70% is RM 159.90.. Should i bought it or not? Or waiting someone to give me as the my birtday present one month from now.. That means 6 January 2009.Then who wanna bought it for me..? I think maybe myself.. hahaha.. Seriously i want this but I need to save my money for Baju Melayu(my cousin weeding), New Shirt & pant (Going to work)
And this time is my 3rd time reshedule the NCLP EXAM on 26 of December 2008. I must sit it on this date. Make sure that no more stuff can make me postpone it again.